This annual competition is open to ponies owned and/or ridden by BSPS Area 14 members.
With classes for all, every entry receives a rosette and awards are presented at our Christmas Party. Championship rosettes for best home produced and best newcomer to BSPS.
There is a new layout with more sections. Enter as many sections as you like, but please fill in a separate form for each of those sections with each pony. ENTRY IS FREE. Please support your area points championship!
Fill in this form for each section you enter.
Entries close 31st October.
Write down all affiliated (BSPS, NPS, PUK, etc) results from 1st November 2019 to 31st October 2020.
Results of 2019 season
Results of 2018 season
Results of 2017 season
Results of 2016 season
Results of 2014 season
Results of 2013 season
Sophie Simmonds and Pumphill Brosnan take 2019 title

9th December 2019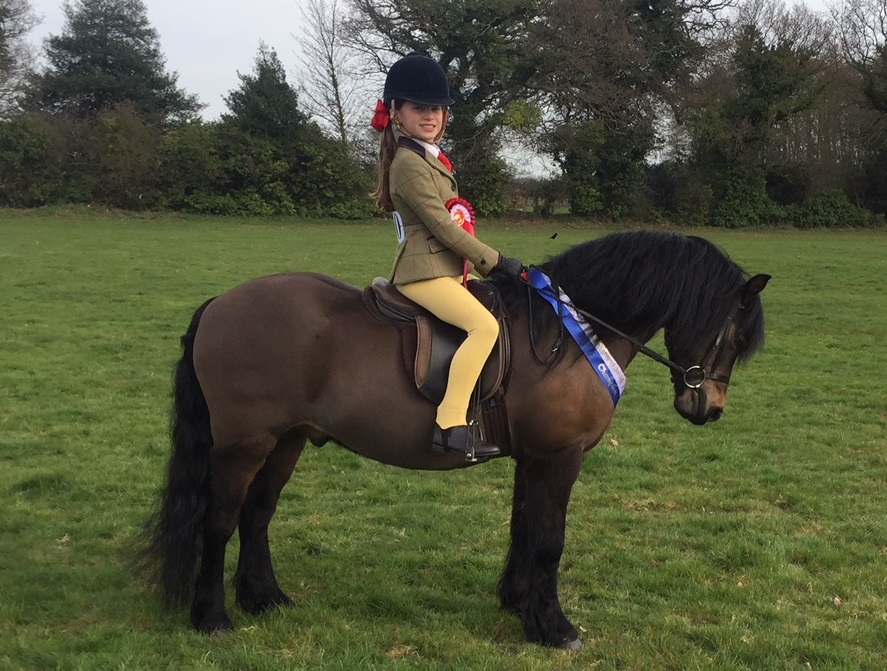 M&M first ridden combination Sophie Simmonds and Dartmoor Pumphill Brosnan win most points overall.
Full 2019 points results here.
Searching for Points Championship information
This page initially shows the ten most recent items.
To find old items just type the words of interest into the search box or select the month and/or year and click the Search button.