Show times on 24th April

April 2021
BSPS AREA 14 not before times
Ring One No of entries Not before time
Class 1 - 5 8.30
Class 2 5 9.00
Class 3 6 9.30
Class 4 3 10.00
Class 5 1 10.15
Class 6 2 10.30
Class 7 4 10.45
Class 8 4 11.10
Class 9 3 11.30
Class 10 9 11.45
Class 11 7 12.30 pm
Class 12 7 1.15 pm
Class 13 6 2.00
Class 14 6 2.45
Class 15 5 3.30
Ring Two Not before:
Class 16 2 8.30 a.m
Class 17 3 8.45
Class 18 2 9.15
Class 19 4 9.30
Class 20 4 10.00
Class 21 3 10.30
Class 22 3 11.15
Ring break
Class 22a 3 1.30 p.m.
Class 23 2 1.50
Classs 24 2 2.05
Class 25 2 2.15
Class 26 6 2.30
Class 27 5 3.10
Ring 3 not before:
Class 28 12 8.30 a.m
Class 29 6 9.45
Class 30 5 10.15
Class 31 7 10.50
Class 32 11 11.30
Class 32a 5 12.30 p.m
Class 32b 2 1.10 p.m.
Class 33 3 1.30
Class 34 5 1.45
Class 35 2 2.15
Class 36 2 2.30
Class 37 5 3.00
Class 38 4 3.30
Ring Four not before:
Class 39 5 8.30 a.m
Class 40 6 8.50
Class 41 3 9.30
Class 42 5 9.45
Class 43 8 10.10
Class 44 6 10.55
Class 45 2 11.40
Class 46 6 12.15 p.m.
Class 47 7 1.00 p.m.
Class 48 4 1.40
Class 49 3 2.00
Class 50 4 2.20
Class 51 2 3.00
Class 52 1 3.15
Class 53 3 3.30
Class 54 2 3.45
Class 55 3 4.00
Ring 5 not before:
Class 56 8 8.30 a.m
Class 57 27 9.10 class will be divided into 4 classes starting with the over 143cm height. Sub class times will be posted later. Make sure the secretary knows your pony's height if you have entered
Class 58 3 12.45 p.m
Class 59 6 1.10 p.m
Class 60 5 1.50 p.m.
Class 61 1 2.25
Class 62 2 2.45
Class 63 4 3.40
Burghley Event Pony Qualifiers plus unaffiliated WSP, dressage and show jumping

14th April 2021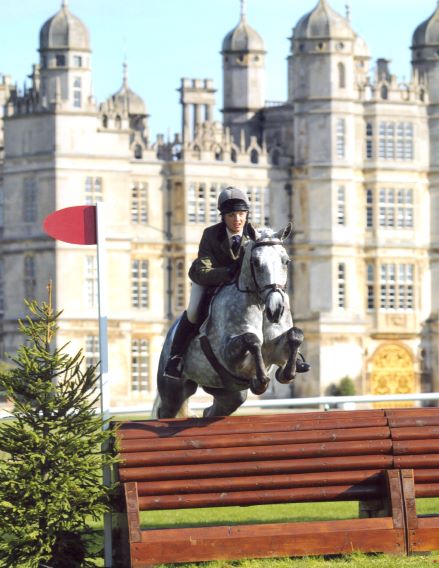 Please support our new venture on 2nd June 2021. BSPS members have the opportunity to qualify for the White Company Burghley Event Pony.
Plus while we are hiring Felbridge Showground for the day we are giving members and non-members the opportunity to take part is 60cm, 75cm and 1m10cm working sports pony and show jumping. Plus there is also a dressage opportunity to have the full event pony experience.
Generous prize pony.
Entries via MyRidingLife only.
2020 Award for greatest improvement

1st March 2021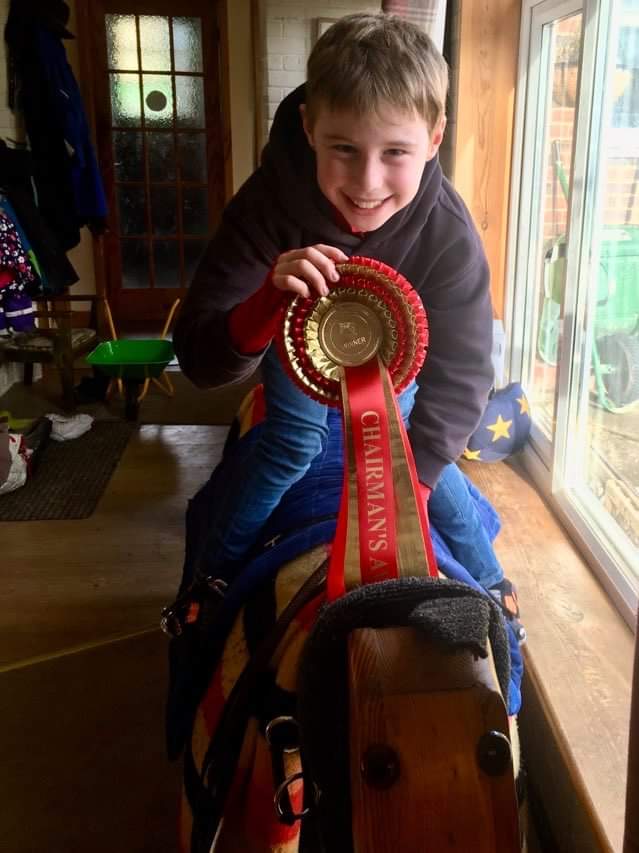 In recent years the BSPS area 14 chairman, Anne Lucas, has presented a prize for the young rider that has shown most improvement in they year. For 2020 it went to James Burchell. "He came on so much. From being very wobbly off the lead to jumping in a working hunter pony at the end of the season in a very balanced performance was just amazing to see," said Anne.
Success in 2020

26th January 2021
Despite a late start and no county shows or RIHS or HOYS several individuals and the BSPS ran lots of shows in late summer and autumn to give us a chance to see some equine old favourites from the area, and some exciting novice faces.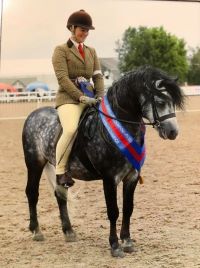 Chloe Chubb brought out two novices. Both picked up a string of firsts and seconds, taking every possible opportunity to get out. Top novice was Shilstone Rocks River Dart (Rio) who was backed by Jo Burchell over the winter and went to a few winter shows originally aiming for the BSPS Winter Champs before we went into lockdown.
In typical Dartmoor fashion it took us a few attempts to start getting everything into gear but he had a great results at the BSPS Summer champs (which felt more like the winters) where he finished second in the novice small breeds class and winner of the Winter novice final. He also went onto claim reserve winter novice champion and was extremely well behaved in big classes and only about his fourth outing. He also went to the NPS Autumn festival where is he second in his pure novice final. Hopefully next year we will be able to continue gaining experience in novice classes and head to the championship shows again.
Thank you to Ann Brickell

2nd December 2020
After many many years of valuable service to BSPS area 14, Ann Brickell has decided to retire from the committee. Ann who is now in her mid 80s has put 100s of hours of her time in to looking after the showing communities of Sussex, Kent and Surrey.
Summer show success with social distancing

1st August 2020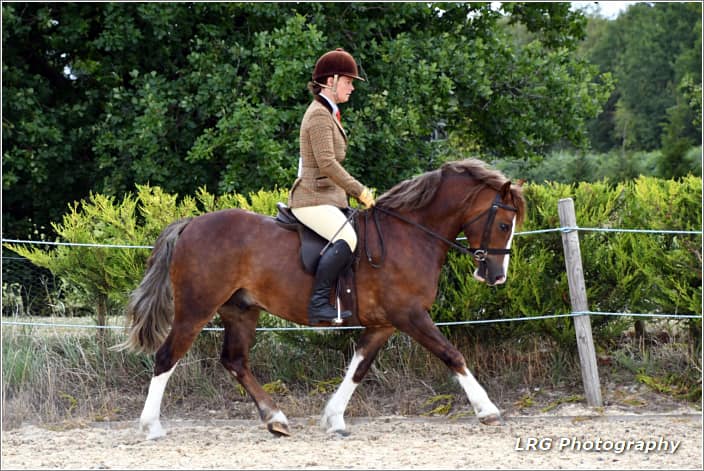 The training show held at East Bysshe on 1st August was very well supported and a huge success. Well done to Anne Lucas, Lesley Chubb and judges more making it all possible.
It was a super atmosphere and saw lovely ponies able to get out. Results on show results page. Pictured here is open heritage winner Popsters Mister Nando.
Fun, food and Father Christmas enjoyed by all

9th December 2019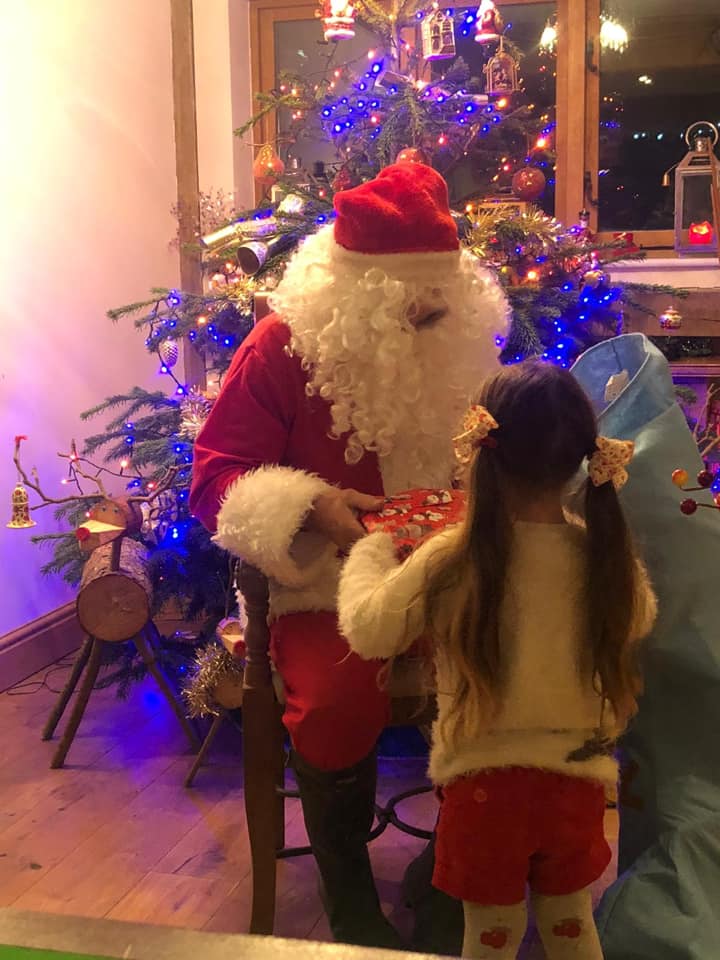 Thank you to Jamie and Charlotte Thompson for hosting a lovely Christmas party. And thank you to everyone who came and made it such an enjoyable event.
Much loved little lady with a big presence passed away

17th July 2019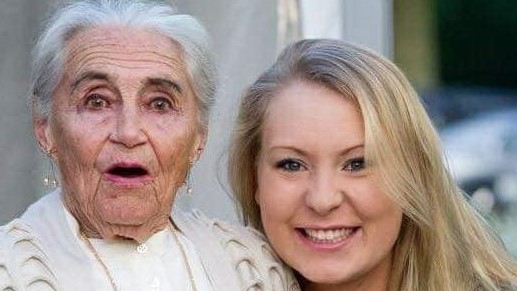 We are very sad to have lost one our very favourite personalities, Ghita Jago. Ghita, 95, was a familiar face at shows for over 80 years. She was incredibly knowledgeable and sociable. When she was younger she produced ponies for her daughters Judy, Jamie, Penny and Tessa, who were all prolific winners in the show pony classes .
Change of Judge Area Show 27th April

15th April 2019
Please note there has been a change of judge for the BSPS RIHS Heritage Open Lead Rein, First Ridden and Open classes.
These are classes 11-15 and 41,42.
Lisa Barsoum-Allen will be replaced by Mrs Jane Somerset
Change of judge for Mini SP RI Qualifiers at Spring Show

18th March 2019
Please note Mrs C Dew is now judging Class 16/17 RIHS LR & FR SP and Mini Championship.
Mr P Hilton is judging Class 59 Training Stakes.