Send in points awards entries
There are now more categories for the BSPS 14 points award, that runs for one year - November 1st 2016 to October 31st 2017.
Forms available on the Performance Awards page.
Please return entry form (and cups won last year) to Sophie Davidson.
Details of Chris Willett's funeral

18th October 2017
Chris Willett's funeral is to be held on
Friday 27th October at 1pm .* NO BLACK*
St. Andrews Church
Maidstone Road
Paddock Wood
TN12 6DZ
Winner on new pony for Ella at HOYS

18th October 2017
In her first season with Stambrook Maesto, Ella Dalton won the 143cm WHP, and the area had several other placings at HOYS.
Sad death of Chris Willett

1st October 2017
Chris Willett's sudden death of a heart attack is a shock for the equestrian world. Based in the south east he was successful point-to-pointing, before turning his attention to showing.
He produced many champion lead reins, show ponies and show hunter ponies. His horsemanship and charm attracted many customers who enjoyed his enthusiasm and drive to win. However he was always ready to give kind word to an upset child or share a joke with those having a bad day.
Seamoor Lady Derby wins at RIHS and BSPS Champs

24th August 2017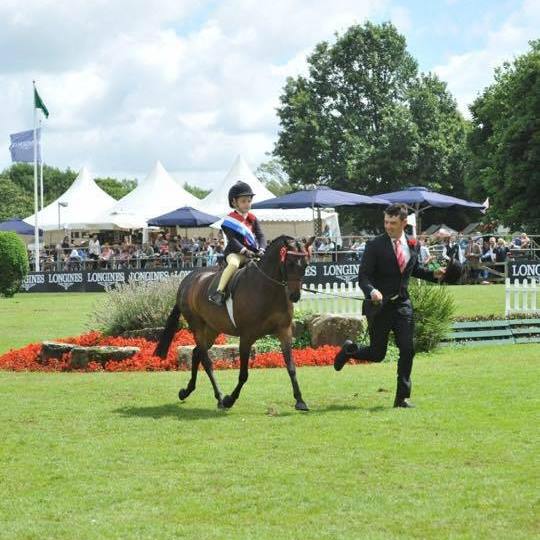 In the de la Hey Family Supreme Pony Championship at the RIHS, the title went to the winner of the BSPS Supreme Mini Championship. The lead rein pony Seamoor Lady Derby earned a score of 27 to take the title, having been shown by five-year-old James Burchell and led up by James' father Oliver, who is a show producer based in East Grinstead.
Judge updates for show on 6th May 2017
Mrs Sue Palmer is unwell and can no longer judge at the show.
James van Praagh will now judge the RIHS SHP classes and Stephanie Fitt for the SSADL classes.
Also BSPS area 14 members in the open classes listed below please wear an armband so you can easily be identified. The champions of the following classes will then go forward to the area 14 championship: BSPS OPEN Championships (RIHS Heritage Open & Mini; RIHS Mini SP; RIHS Open SP; RIHS Open SHP; RIHS Open WHP; BSPS Open WHP; BSPS Mini WHP; RIHS BSPS Pretty Polly; RIHS BSPS Anglo/PB Ridden) .
Christmas party sparkles all around

4th December 2016
Around 60 members from aged four to 84 enjoyed the party and prize giving at Jamie and Charlotte Thompson's wonderful house in Fulking.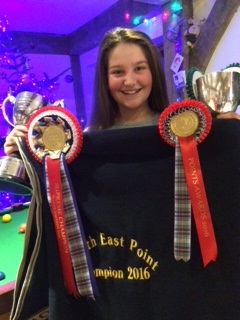 There were loads of lovely rosettes given out to 14 section winners and Ella Dalton was the supreme champion and taking away the embroidered rug supplied by the Tack Room, Johns Cross. Stockham Secret Envoy won 186 points in a very successful year on the England team and with second at HOYS and third in the Desert Orchid.
Area 14 agm - what you missed

15th November 2016
Look what you missed if you did not attend the BSPS area 14 agm on Saturday! Plus there was a thought provoking talk from Roger Stack, retiring show director at the Royal International. Stack, who has been involved with showing for 64 years, was critical of the current situation of several showing societies and said amalgamation was in the interests of showing and its members.
Success for area 14 members at HOYS

12th October 2016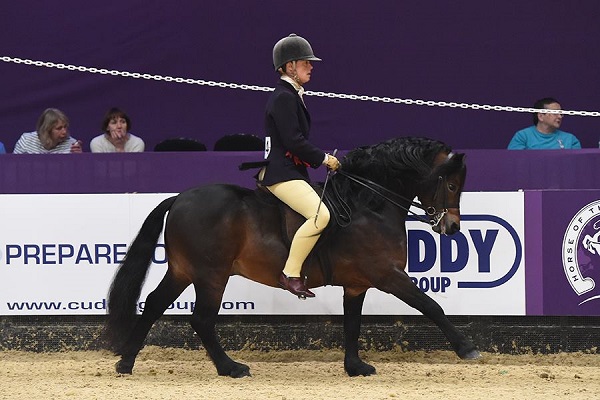 Chloe Chubb after several visits to HOYS records not one but two wins. Plus many more placings for others in the area.
Area 14 has supreme show pony at BSPS summer championships

1st September 2016
Congratulations to Terry and Janice Baldwin, from near Lewes, owners of the supreme show pony champion LANDEMANN PEONY, ridden by their grand daughter Jessica Soltermann.