Successful summer show

29th April 2018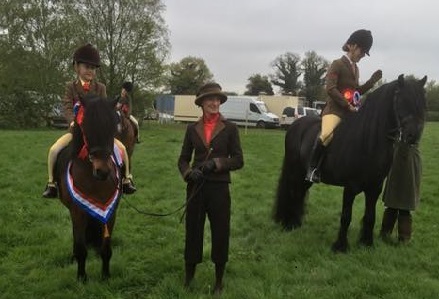 Thank you to all those who made the show such a success, particularly the secretaries Lesley Chubb and Lala Micallef and other committee members. Well done to all rosette winners, especially the area supreme Toby Johnstone Evans on Pumphill Fandango.
Summer show going ahead with good ground

24th April 2018
Ground is looking perfect for ponies at East Bysshe this Saturday 28th April. However parking must be done according to instructions from the man on the gate! The dry parts of the field are around the edge which is where HGVs must park. The centre area will be for trailers and smaller lorries.
Good winter show but other shows cancelled

7th March 2018
Our BSPS 14 winter show enjoyed sunny weather, but numbers were down on last year, due to many being put off by the over night frost.
Many regretted opting out as it was a beautiful day with super surfaces. Then all shows the following weekend were cancelled!
Congratulations to Area 14 Performance Supreme Lisa's Dream
In their first year together Georgia Darlington and Lisa's Dream topped the BSPS area 14 points awards. The 153cm working hunter pony is by Connemara Temple Fear Bui, out of a Thoroughbred mare.
Winner on new pony for Ella at HOYS

18th October 2017
In her first season with Stambrook Maesto, Ella Dalton won the 143cm WHP, and the area had several other placings at HOYS.
Sad death of Chris Willett

1st October 2017
Chris Willett's sudden death of a heart attack is a shock for the equestrian world. Based in the south east he was successful point-to-pointing, before turning his attention to showing.
He produced many champion lead reins, show ponies and show hunter ponies. His horsemanship and charm attracted many customers who enjoyed his enthusiasm and drive to win. However he was always ready to give kind word to an upset child or share a joke with those having a bad day.
Seamoor Lady Derby wins at RIHS and BSPS Champs

24th August 2017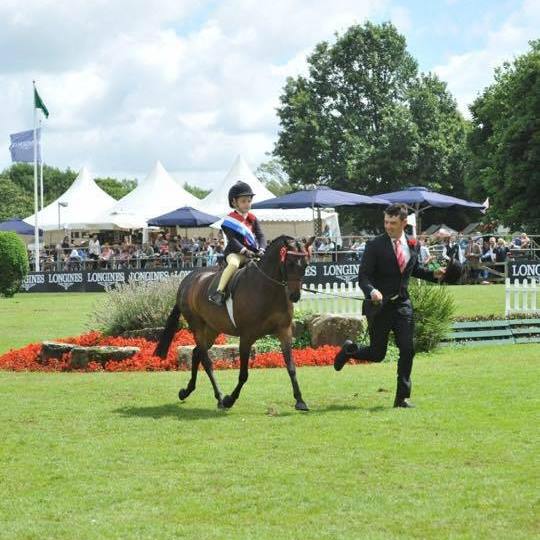 In the de la Hey Family Supreme Pony Championship at the RIHS, the title went to the winner of the BSPS Supreme Mini Championship. The lead rein pony Seamoor Lady Derby earned a score of 27 to take the title, having been shown by five-year-old James Burchell and led up by James' father Oliver, who is a show producer based in East Grinstead.
Christmas party sparkles all around

4th December 2016
Around 60 members from aged four to 84 enjoyed the party and prize giving at Jamie and Charlotte Thompson's wonderful house in Fulking.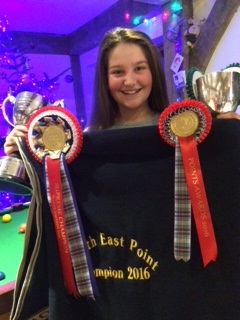 There were loads of lovely rosettes given out to 14 section winners and Ella Dalton was the supreme champion and taking away the embroidered rug supplied by the Tack Room, Johns Cross. Stockham Secret Envoy won 186 points in a very successful year on the England team and with second at HOYS and third in the Desert Orchid.
Area 14 agm - what you missed

15th November 2016
Look what you missed if you did not attend the BSPS area 14 agm on Saturday! Plus there was a thought provoking talk from Roger Stack, retiring show director at the Royal International. Stack, who has been involved with showing for 64 years, was critical of the current situation of several showing societies and said amalgamation was in the interests of showing and its members.
Success for area 14 members at HOYS

12th October 2016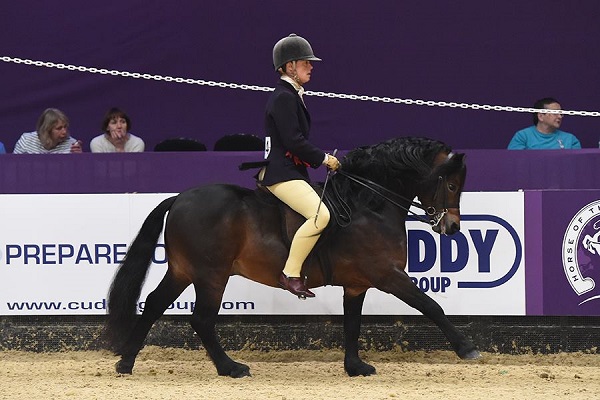 Chloe Chubb after several visits to HOYS records not one but two wins. Plus many more placings for others in the area.