News
Successful summer show

29th April 2018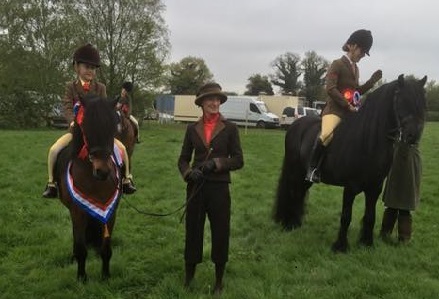 Thank you to all those who made the show such a success, particularly the secretaries Lesley Chubb and Lala Micallef and other committee members. Well done to all rosette winners, especially the area supreme Toby Johnstone Evans on Pumphill Fandango.
Some of our area winners: Toby Johnstone-Evans and Pumphill Fandango were 1st RIHS Heritage Lead Rein and Mini Heritage Champion and AREA SUPREME.
Jo Filmers Longhalves Renoir was RIHS Heritage Champion ridden by Sam Roberts
Lauren Elliott & Tambrook Septimus were 1st RIHS Large Breeds & 1st RIHS Pretty Polly and overall Pretty Polly Champion.
Chloe Chubb & Shilstone Rocks Snow Owl were NPS Silver Medal Champion.
Zelston Bellquest won the RIHS Nursery Stakes and RIHS 133cm WHP with India Piper Dadswell.
Ella Dalton had two wins and a second in WHP classes.
Jagos were SP Champion.
Please send photos to Tamara Strapp and she will put them in the 2018 gallery when she gets it working!!!